A cal lab you can trust
Mensor's precision pressure products and calibration services ensures your day-to-day life runs smoothly. Our calibration lab is an accredited lab, which means our calibration program has been deemed competent by the American Association for Laboratory Accreditation, or A2LA. A quick calibration is essential to keep production at it's peak—that's why we offer an 5-day expedited calibration service.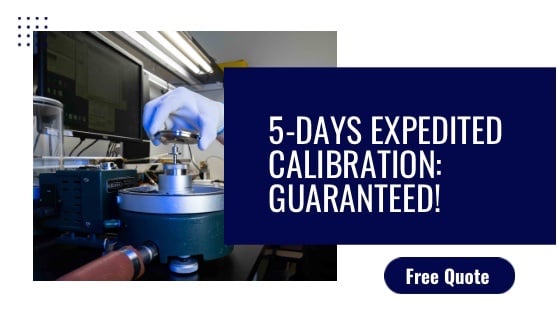 Long & unpredictable calibration wait times?
Mensor's got your back by promising timeliness. We know the difference between process times and lead times. When you send your pressure instrument(s) into Mensor's lab, our expert technicians will have it calibrated and back out the door within 5 days of receiving it with our expedited option.

Make Mensor your one-stop-shop
In addition to the full range of mensor product and systems, our calibration labs can recalibrate most pressure controllers, including Fluke's PPC3, PPC4 – as well as their 7250, 7250lp, i and xi. We can also calibrate the GE PACE 5000 and 6000. These are just a few examples of Mensor's calibration capabilities – you can find the full list on our website.