The WIKA CTD9100 Temperature Dry-Well Calibrators are known for their versatile functionality with a different version for specific applications. The CTD9100 instruments all fit the same rugged profile and are often found in industrial settings where the climate can be extreme, due to the low circulation of heat or cold. Their heavy-duty design is beneficial in extreme temperatures of certain manufacturing settings in which testing is conducted. The WIKA CTD9100 can help you attain the most accurate temperature readings no matter the weather.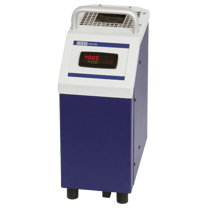 CTD9100
Starting off with the original model, the WIKA CTD9100 can calibrate temperature for various applications. This device is portable and makes it easy to perform on-site calibrations. The CTD9100 can measure various temperature ranges through 4 specific models:
The CTD9100-COOL measures temperatures ranging from -55 degrees Celsius to up to 200 degrees Celsius.
The CTD9100-165 measures temperatures below the ambient point, which is appropriate for pharmaceutical and food industries that utilize freezers to keep their products at cooler temperatures that range from -35 degrees Celsius to 165 degrees Celsius.
The CTD9100-450 is ideal for measuring a medium range of temperatures, spanning from 40 to 450 degrees Celsius.
The CTD9100-650 tests higher temperatures, ranging from 40 to 650 degrees Celsius. This wider range allows for testing of high temperature exhaust gas equipment and power generation devices.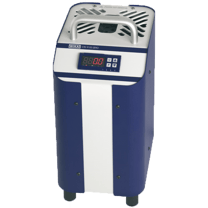 CTD9100-Zero
The WIKA CTD9100-Zero is a dry-well calibration device utilized in a slew of manufacturing facilities and calibration labs. This is the perfect thermal device for calibrating devices that have a smaller temperature range, from just below freezing to up to 100 degrees Celsius. The CTD9100-ZERO is designed to generate its own temperature, which avoids the risk of freezing and damage. Just like the other CTD91000 series dry-wells, it follows the concept of combining the stable temperature point with pt100 temperature measurement, allowing for a quick and more accurate calibration of industrial probes.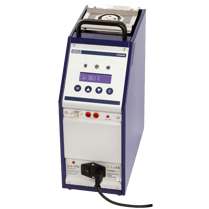 CTD9100-1100
While the first two CTD9100 devices thrive on cooler temperature readings, the CTD9100-1100 is designed for higher thermal readings – checking for ranges that go from 200 to 1100 degrees Celsius. The WIKA CTD9100-1100 operates the same as the aforementioned devices but with one small adjustment. It uses a ceramic insert with multiple openings that allow for the customer to place their probes alongside another thermal probe for comparative purposes. This helps the probes find a stable temperature that can be calibrated based off of the reference thermometer.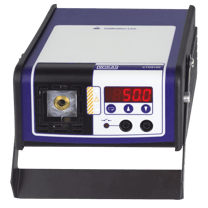 CTD9100-375
The WIKA CTD9100-375 is similar to the CTD9100-450 – it is suited for calibrating higher temperatures up to 375 degrees Celsius, but has its own differences that separates it from the other dry-well calibrators. It is the oldest product in this group, but also has a lower cost. It is lighter and more portable than the other CTD9100 devices, so it is the easiest at moving around the place you're performing calibrations. The set temperature is displayed on a 4-line, LED display, which eliminates any reading errors, enabling the CTD9100-375 to lower measurement uncertainties.
If you're looking for a portable, robust temperature calibrator but unsure which route to go, then start with WIKA's CTD9100 group. These devices thrive in manufacturing and calibration laboratory environments, while handling a wide range of temperatures. Click below to learn more!