The technological advancements in cars are often by-products of an engine test stand. A test stand, or test cell, is a controlled facility in which engines are put through their paces to simulate and measure various parameters regarding performance, efficiency and power.
Pressure and temperature sensors are used throughout the engine test stand to measure emissions, fuel consumption, air intake, cooling systems, flow and pressure, among numerous other things. They are also used to simulate atmospheric conditions such as temperature, pressure and humidity. These facilities are intended to push an engine to its limits in order to ensure it is safe for consumer use, and to provide research to advance future engine development.
In a modern-day vehicle, you'll find more than just a tire pressure sensor. Pressure sensors are used throughout the engine and safety systems in order to monitor the vehicle's health, ensure fuel economy and provide extra safety during a crash. For example, an advancement in automotive pressure sensors that has undoubtedly aided in fuel efficiency and power is manifold absolute pressure sensors (MAP).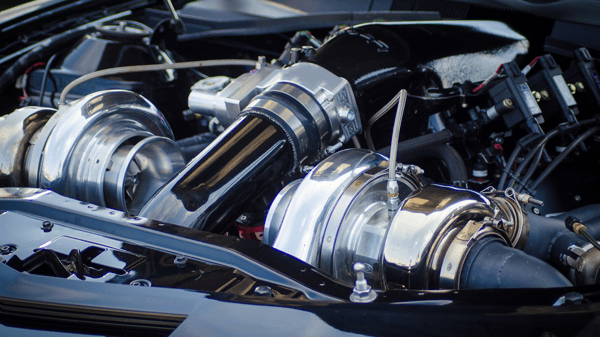 In a fuel-injected combustion engine, these sensors provide pressure information to the engine's electronic control unit to calculate air density and determine the air mass flow rate within the engine. This determines the required fuel metering for optimum combustion. Turbo-charged engines are one of the types of engines that typically use MAP sensors, as well as mass airflow sensors (MAF). Both of these sensors communicate with the engine's control unit at different times in order to deliver the right amount of air and fuel for optimum combustion. This "right amount" is determined and programmed based on data from the engine test stand.
These sensors, and any others you would find in your vehicle, were engineered through research and development, a primary use for engine test stands. Their other primary use is testing and calibration. A proper test stand will perform leak tests and other vital tests. It will also test and verify the readings of sensors throughout the engine.
But who tests the test stand?
The transducers on a test stand require traceable calibrations like any other sensors. In critical applications where the highest accuracy is required, transducers like the CPT6100 or digital pressure gauges like the CPG1500 may be found on a test stand's calibration cart. With automated, high-speed processes that fit well in the quick workflow of the manufacturing line, pressure controllers are also ideal to calibrate and verify sensors in test stands. Using high accuracy and precision controllers such as the CPC4000 Pneumatic Controller and the CPC8000-H Hydraulic Controller, pressure can be produced, measured and controlled for quick tests, verification and calibration of the high accuracy transducers utilized in the test stand.
Each automotive class, type and manufacturer has different methods for producing their best vehicles and engines. However, they all involve pressure measurement and all sensors need to be tested and calibrated before leaving the factory. Furthermore, all transducers used as the test standard need to be traced back to a calibration standard transducer, controller or calibrator.
Related Reading: